Access Control Systems in Kennesaw, Canton, Sandy Springs, Atlanta, Brookhaven, Alpharetta, GA, and the surrounding areas
Access control systems regulate access to areas such as buildings, offices, or storage rooms.
Types of access control systems include:
Physical access control system
Electronic access control system
Cloud-based access control system
The most classic form of access control is a physical lock and key. In the modern age, business owners can use electronic and cloud-based access control systems to monitor activity on their property in detail.
Commercial Access Control Systems
No matter the size of your commercial business, you have assets you must protect. SystemsOne Security provides dependable access control systems to give you complete control of your property. You'll know the who, when, what, and where regarding access to your valuables.
Access management is vital for businesses with personal or proprietary information that they must keep private, such as doctor's offices and software companies.
Card Reader
Card readers are the most prevalent access control method. Employees carry a physical card containing credentials that a wireless reader will use to determine if the user has the authorization to enter. Permissions and access levels can be changed using a simple administrative dashboard, usually managed by the IT or security department.
Users can also use smartphones to access areas controlled by a wireless reader. The control system will read the credentials from an app the user has on their phone.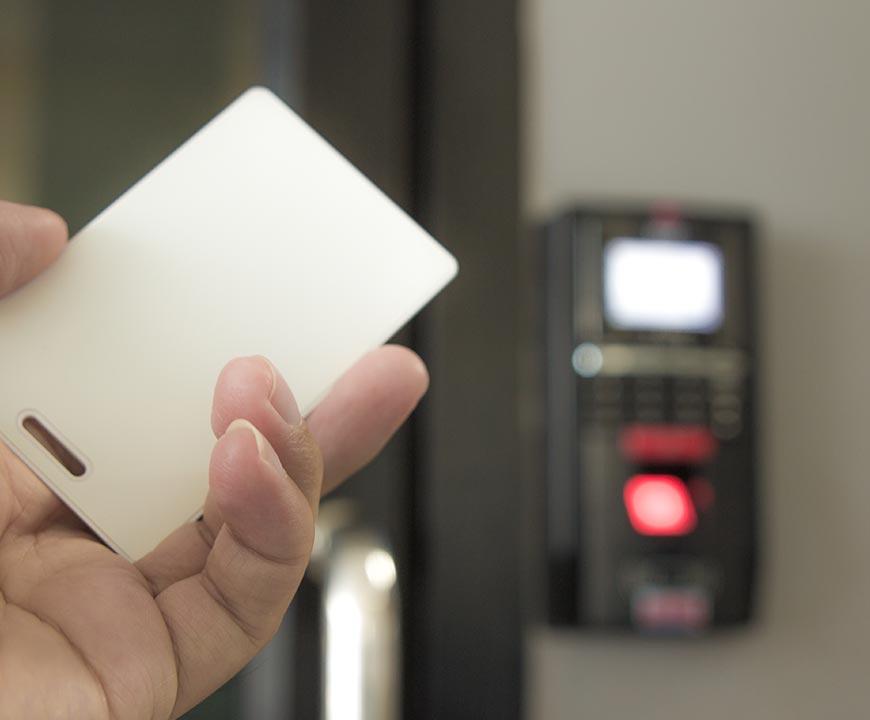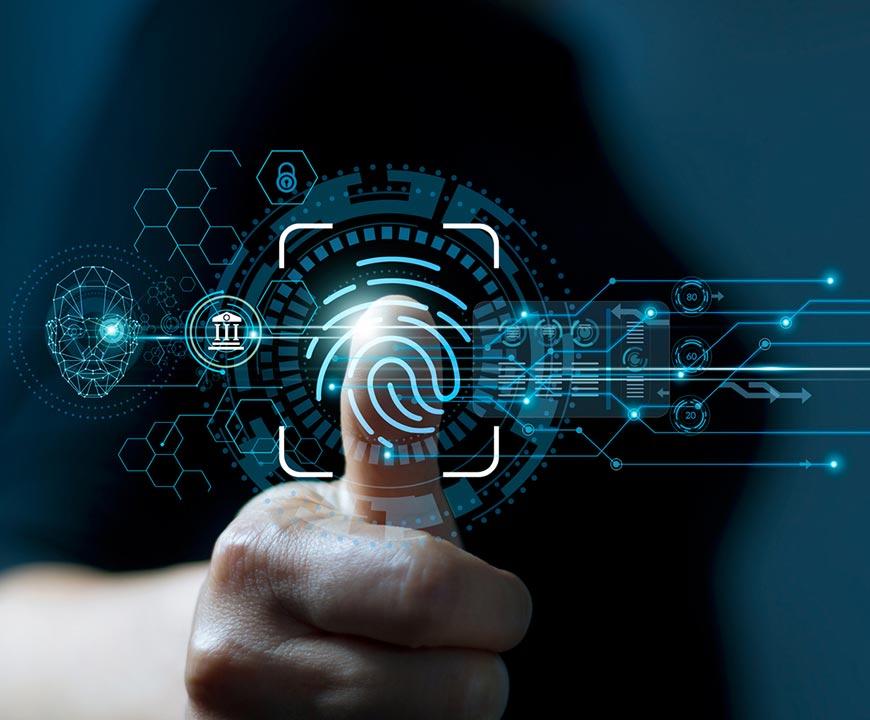 Biometric Security System
Biometric access control systems are becoming more common as technology advances. Companies can require a fingerprint or retinal scan to enter specific locations for absolute protection. Whatever level of security your business demands, our skilled SystemsOne Security team can install the latest technologies to safeguard your valued assets.
Business & Commercial Security System
Implementing access control into your business security systems will allow you to monitor and manage access to your valuable property and information. Each time a user swipes their card to enter a location, the security system's server records the event. Business owners can access the entry records to investigate suspicious activity.
Industrial Access Control Systems
Industrial buildings, such as fabrication and machinery manufacturers working on government contracts, often require advanced credentials to enter. SystemsOne Security offers extensive access control systems to ensure that only authorized people can enter your property.
The friendly professionals at SystemsOne security can work with your business to install state-of-the-art access control systems that handle your security needs. For a customized design and installation of a dependable access control system, contact us at 770-529-1845.
LEARN MORE