Life Emergency Systems, Medical Monitoring Systems in Kennesaw, Canton, Marietta, Sandy Springs, Atlanta, Brookhaven, Alpharetta, GA, and the surrounding areas
Independence is priceless to all of us. Now you can protect your loved ones with medical needs and give them the independence they want, with our In-Home Medical Monitoring System.  A waterproof panic button and communication panel is always within reach in case of a fall.  Our trained care operators will speak to you hands free over the system and dispatch medical care for you, as well as contact your family and neighbors that you put on the list.
Emergency Systems
Here at SystemsOne Security, we believe that emergency systems are an integral part of any home safety solution. From life emergency systems to in-home medical monitoring, nurse call, and more, these systems provide peace of mind and help enhance your quality of life. To that end, we offer emergency systems services in Kennesaw, Canton, Marietta, Sandy Springs, Atlanta, Brookhaven, and Alpharetta, GA, as well as the surrounding area.
Life Emergency Systems
Life emergency systems allow older individuals and people with disabilities or other medical issues to live independently without putting their safety at risk. With our life emergency systems, help is always available anyplace, anytime. We cover any type of emergency, from fires to falls and just about anything else that might need a fast response. With a simple press of a button, you can alert emergency services and get the help you need.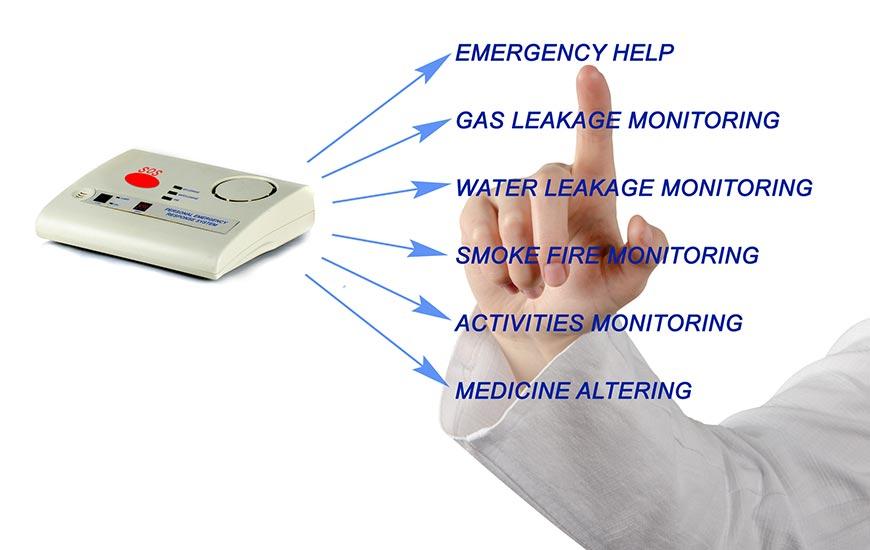 In-Home Medical Monitoring System
Our in-home medical monitoring system works great for anyone who spends the majority of their time at home and needs 24/7 access to emergency services. This allows you to notify emergency services of a problem at the push of a button. In addition, you can connect your system to a landline if needed.
Nurse Call System
Another valuable solution we offer is our nurse call system. This allows healthcare personnel to measure, monitor, and assess your care. With this system, you'll be able to reach your nurse and any other healthcare professionals connected to your care. This solution provides ease of use, convenience, and functionality all in one package. Along with that, this system has excellent adaptability when it comes to updates and systems integration.
Life Safety Systems
Our life safety systems provide an early warning against the threat of combustible gas, carbon monoxide, temperature fluctuations, water flow, and more. Not only can this prevent damage to your business or home, but it can alert you to problems before they become deadly. These systems come with reliable coverage, rapid response capability, and 24/7 access and support.
Life Alert Systems
When it comes to your safety and health, you need to know that the emergency systems you've chosen can provide things like early detection, rapid response, and 24-hour monitoring. All of the systems we offer at SystemsOne Security meet those needs and go even further, granting you peace of mind and the knowledge that your life and property are well protected.