Commercial Security Systems, CCTV Systems, and Alarm System Monitoring in Canton, GA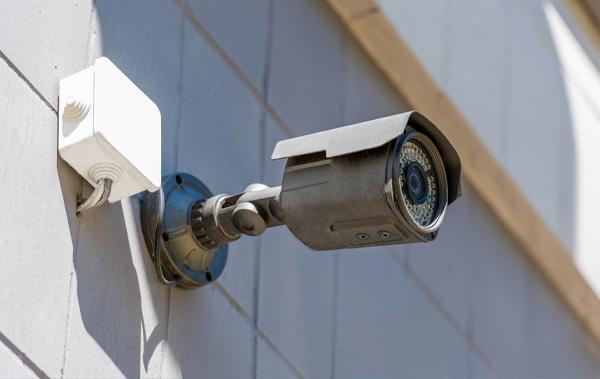 Just like we do with our homes in Canton, GA, it is also important to protect our businesses and commercial properties as well. Having a commercial security system provides protection for not only the business but for the employees as well.
When you speak with our team at SystemsOne Security we will provide you with all of the different options available and work with you to determine the best ones for your needs.
Contact us today to put our 20+ years of experience to work protecting your business.
Alarm System Monitoring in Canton, GA
When we add the alarm system to your commercial site, you might be wondering what happens when an alarm is triggered. This is where our 24/7 monitoring staff comes into the picture.
Once an alarm is triggered, our monitoring staff will immediately determine what caused it and what to do next. It might be a fire requiring the local fire department to be dispatched, or it might be a motion sensor that picked up on movement, and having a squad from the local police department is in order.
Our security systems will be designed to fit your business needs, including what alarm system monitoring you may require. While most of the time you will be thinking that these features will be used after hours or overnight, they are also very helpful and useful during the day to ensure that everyone in the building is safe from whatever might happen.
Video Surveillance and Business Security Systems for Canton Businesses
As part of any quality business security system, having a video surveillance system network established is important. This part of the security system works great with the other parts that monitor for fires, motion detection, and other security measures. Imagine being able to see the extent of where a fire is and being able to get everyone out of the building in time so no one gets hurt.
Or having video evidence of the break-in overnight to document what happened, when it happened, and even what might have been taken. No matter what kind of business you have in Canton, having a business security system from SystemsOne Security will make you and your employees safer and happier. Contact us today to learn more.
Located in the foothills of the Blue Ridge Mountains, the site where Canton would be founded lay in the heart of the original Cherokee Nation. The new settlers chose a site for a permanent county seat and courthouse in 1833, naming it "Etowah".
The name was changed to "Cherokee Courthouse" in 1833. In 1834 it was changed to "Canton" (pronounced cant'n), after the Chinese city of Guangzhou, which was then known in English as Canton (pronounced can tahn).