Alarm System Monitoring In Kennesaw, Canton, Sandy Springs, Atlanta, Brookhaven, Alpharetta, GA, and the surrounding areas
Monitoring Services
Thousands of business owners and homeowners trust SystemsOne Security's monitoring services in Kennesaw, Canton, Marietta, Sandy Springs, Atlanta, Brookhaven, and Alpharetta, GA. We've been providing the latest in alarm system monitoring, security systems, surveillance monitoring systems, and much more for over two decades now. We offer a cost-effective and reliable solution for homes and a variety of businesses, such as retail stores, banks, and small businesses.
Alarm System Monitoring
Our alarm monitoring services allow you to watch over your entire system for faulty equipment notifications, trouble signals, power losses, and alarms. If something triggers a motion sensor, this system allows you to be the first to know about it.
When someone triggers the system, the signal goes through central station monitoring, and one of our professionals will get in touch with you. In the event they can't reach you, they will notify the appropriate emergency personnel.
Central Station Monitoring
Our monitoring services include more than a security camera or two. Each alarm system comes linked to our central station, where a team of professionals remains available 24/7 in case of an emergency. This solution allows for greater peace of mind and is especially ideal for large commercial spaces that a limited security team would have difficulty monitoring in-house.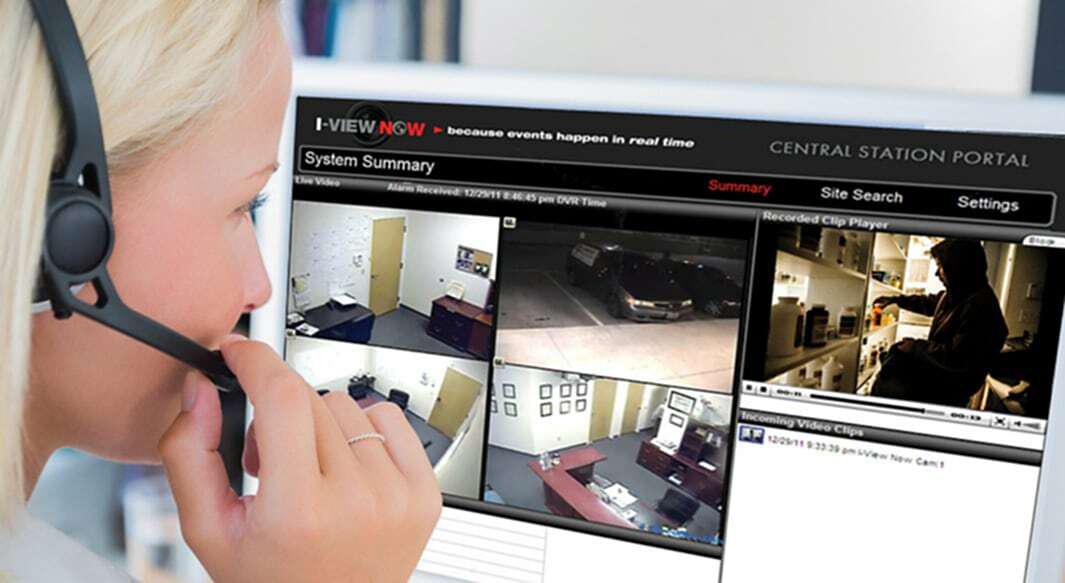 Benefits of Alarm System Monitoring
Along with advanced data encryption and patented technology that can continue to protect you even through a storm or outage, alarm system monitoring offers you a dedicated team of security professionals, allowing you to essentially outsource a sizable portion of your security needs. You'll have an alarm panel with remote control access and the ability to seamlessly scale up or down depending on future needs and changes.
Home Alarm System Monitoring
Home monitoring offers a degree of security that other systems can't compete with at the same level. This type of service allows you to monitor your home's security and gives you an immediate notification if something or someone triggers any alarms or motion sensors in your home. Home alarm system monitoring provides peace of mind and unrivaled home security.
Business Alarm System Monitoring
With SystemsOne Security's alarm system monitoring, you can count on professional installation, intuitive functionality, prompt notifications, and a dedicated team of professionals available anywhere and anytime you might need them.
Whether you're looking to secure your home, business, or both, we have the tools and personnel needed to get the job done.
770-529-1845