Fire Alarm Systems In Kennesaw, Canton, Atlanta, Brookhaven, Alpharetta, Sandy Springs, GA, and the Surrounding Areas
Fire can be a devastating force, especially when emergency services are notified too late because of faulty fire alarm systems. Take the right step toward total safety and awareness by allowing SystemsOne Security to install a state-of-the-art fire alarm and monitoring system.
Fire Alarm System Design and Installation
Our safety specialists install extensive UL-listed fire alarm systems in commercial buildings to protect your property, guests, and personnel. We employ experts to design a fire alarm system that meets your business's particular needs.
Life Safety Systems
SystemsOne Security provides life safety systems to protect your employees and guests at all times. We'll install components to constantly monitor the environment of your building to prevent serious health risks long before they occur. We install systems including:
Smoke detectors
Heat detectors
Sprinkler systems
Carbon monoxide detectors
Fire alarms
Power supplies
Contingencies are essential for safety, so our manual control systems will allow anyone to trigger an alarm when they see a fire or other emergency.
Voice/Mass Notification Systems
When a fire suddenly breaks out, time is of the essence. With our mass notification system, you can send out alerts over an extensive audio system installed on your property to warn everyone of danger in an emergency.
Commercial Alarm System Monitoring
You can rest assured knowing that your alarm system is being monitored 24/7 by our highly skilled team. When your fire detection system detects fires on your property, our people will be alerted right away. Thanks to our vigilant team, the nearest fire departments will know when a fire has broken out on your property.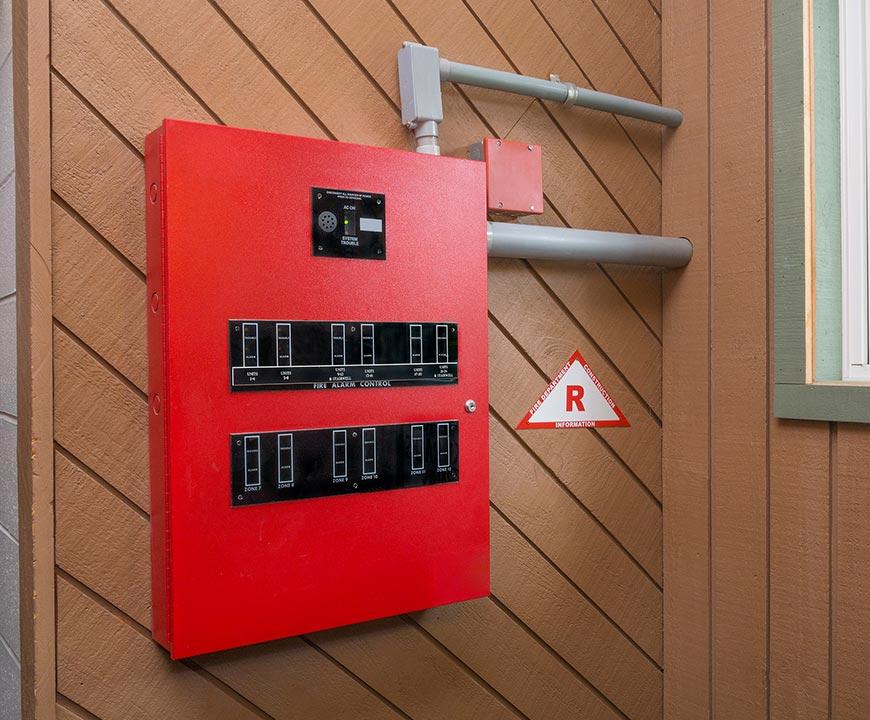 Industrial Fire Safety Systems
Industrial environments are high-risk environments with the potential for hefty losses without working fire and security systems. Our experts can install top-of-the-line fire safety systems, including fire sprinkler system monitoring, fire detection, and fire suppression systems. SystemsOne Security knows how to keep your industrial facilities safe. We can install and monitor advanced fire alarm systems to protect your property and the lives of your personnel.
LEARN MORE
Contact us for a quote
At SystemsOne Security, our team of experienced technicians can assess the needs of your business and install the fire alarm system that's right for you. We'll work closely with you to ensure that we install your security system correctly and address all of your safety concerns.
SystemsOne Security provides fire alarm systems services in Kennesaw, Canton, Sandy Springs, Atlanta, Brookhaven, and Alpharetta, GA. For 24/7 fire alarm system monitoring, contact us at 770-529-1845.