Commercial Security Systems, CCTV Systems, and Alarm System Monitoring in Brookhaven, GA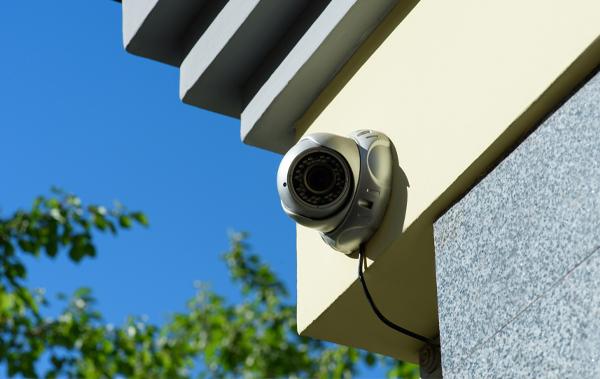 Your business has a number of valuable things to it, whether you realize it or not. From money you may have in a safe to the intellectual property that a business owns to other important proprietary data, your Brookhaven, GA, business has valuable things that a commercial security system can help to secure. SystemsOne Security will work with you to design the right business security system for your business and include various options depending on what your goals are. Contact us today to learn more and schedule a time to meet with our team.
Video Surveillance and CCTV Systems in Brookhaven, GA
Having video surveillance at your commercial property sounds like a good idea, but unless you have a plan for how to implement it, you could be throwing money away. We have installed many different video surveillance and CCTV camera systems and we will work with you to understand what your concerns are and how video surveillance can address those concerns, as well as what the limitations are for your specific property.
When compared to hiring professional security personnel, having a video surveillance system can be much more cost-effective. Your video setup can work for you 24/7 without needing sleep and remains vigilant without gaps in the coverage. While you still may opt to have a real person on-site, your CCTV system will augment this person's abilities and enhance the security of your property.
Business Security Systems for Brookhaven Businesses
We use a variety of different options as part of a complete business security system, including alarm system monitoring around the clock. Motion detection devices placed in strategic locations will provide helpful information as part of the system and can trigger our monitoring staff to review your video feeds to see what is happening while also alerting you to the situation. Don't take chances with your commercial space in Brookhaven, GA, contact the security professionals at SystemsOne Security today.
The area was incorporated as the city of North Atlanta in 1924. In 1963, North Atlanta's leaders asked the state legislature to allow a referendum on a new city charter. The legislature agreed, but also included an additional option in the referendum: disincorporation. The majority of voters chose disincorporation, and the city's charter was dissolved in 1965. On July 31, 2012, Brookhaven was approved in a referendum to become DeKalb County's 11th city. Incorporation officially took place on December 17, 2012, on which date municipal operations commenced.