Commercial Video Monitoring, Security Systems, and Video Surveillance Systems in Sandy Springs, GA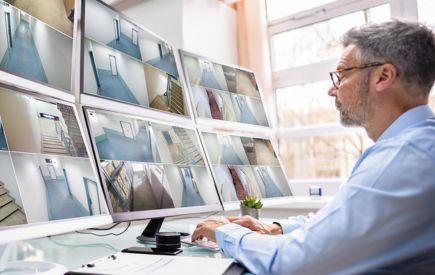 If your business does not already have video surveillance systems up and running, SystemsOne Security is ready to install these essential technologies in Sandy Springs, GA.
With cameras and monitoring becoming more prevalent in our society, it's logical that more commercial businesses are using them to verify the safety and security of their property. No one wants to arrive at their business in the morning to discover graffiti, damaged vehicles, or a destroyed storefront. Having one of our state-of-the-art systems offers protection and long-term peace of mind.
We help many businesses in the Sandy Springs area discover the appropriate type of system for their concerns. You can contact SystemsOne Security to explore your options for commercial video monitoring, surveillance systems, and building access.
Access Control and CCTV Systems for Businesses in Sandy Springs, GA
In the past, business owners had to trust their employees with keys to access various areas throughout the property. Today, while businesses still may use locks and keys, other options with more advanced features are available. Scanning a physical card with an employee's information or a smartphone app on an employee's device can give access to the right people and allows you to see firsthand who's going in and out. 
Having access control systems takes the stress out of authorizing access to your business and protecting inventory, money, and other valuables.
CCTV systems are another phenomenal way to protect your investment. They allow uninterrupted access to everything happening in or on your premises, from your storefront and offices to storage areas and restricted areas. You'll see what's going on at all times and can ensure safety.
Commercial Security Systems and Video Monitoring for Sandy Springs Business Owners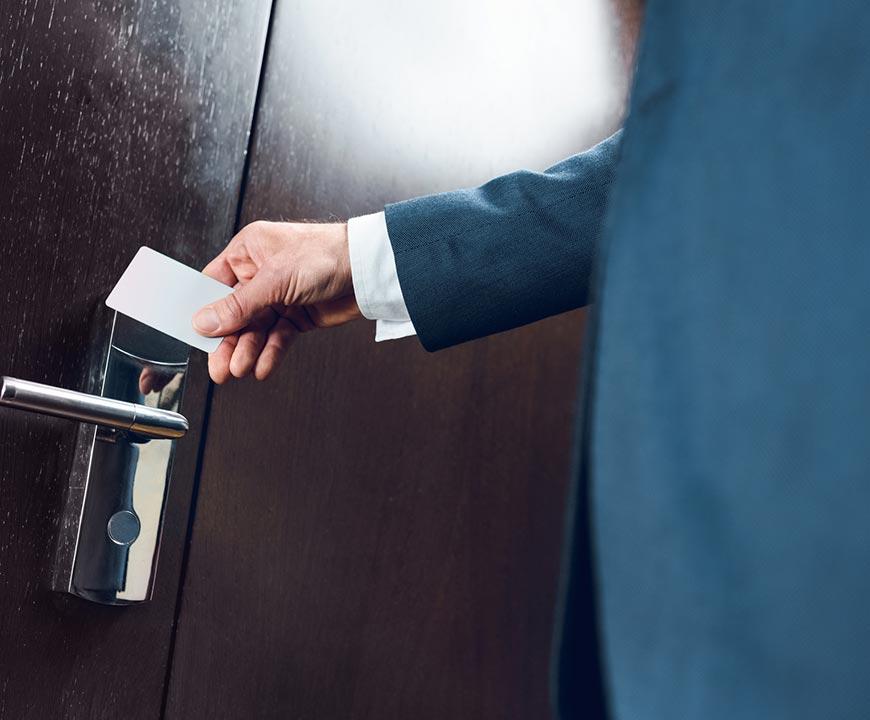 You can include alarm and video monitoring or one of our commercial security systems for 24/7 access to your business. You'll know any time a person without the right credentials tries to get inside the building.
Why put your property at risk when you have a trusted solution many commercial businesses rely on each year? Contact SystemsOne Security for commercial video monitoring that offers your business the best protection.
Sandy Springs has a rich history that spans back to 400 CE when Native Americans lived in the area and accessed the freshwater supply. Today, Sandy Springs, GA, has a populated downtown city area full of businesses and attractions. It also has many annual festivals, including the Stars and Stripes Celebration and the Sandy Springs Festival.